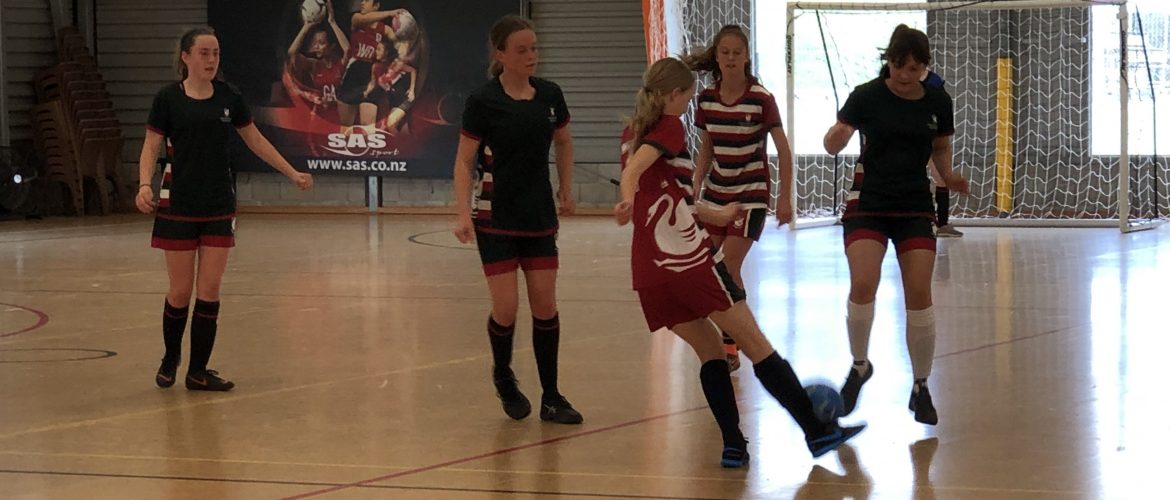 Opening Day at Harbour Futsal
The opening day (20/10/2019) at Harbour Futsal for term 4 welcomed over 40 exciting & skilfull players with ages ranging from 8 – 14 yrs.
For the first time, these Harbour School & Metro teams will join the bigger Auckland Futsal Metro Leagues and enjoy the opportunity to compete against a greater number of talented Futsal teams.
All Harbour teams will alternate playing venues each week with:
a game at the home venue (Onewa Arena); followed by

a game the following week one week at the amazing AGS Sports Centre (Auckland Grammar) & EGGS Sports Centre (Epsom Girls Grammar) – just a short trip to these central city venues.
**New teams can join the league at any stage.
(Please email office@harbourfutsal.org)
Please note there are no games over Labour Weekend (27/10/2019).
Games will resume Sun 3 Nov with the Draw posted by Fri 25 Oct.
Teams:
1 Forza Y4
2 Birkenhead Blazers Y5
3 Team Isaiah Y6/7
4 Birkenhead Braves Y7/8
5 Westlake Girls Green Y9/10
6 Westlake Girls Red Y9/10
Check out our gallery:
 NH Opening day 20 Oct 2019