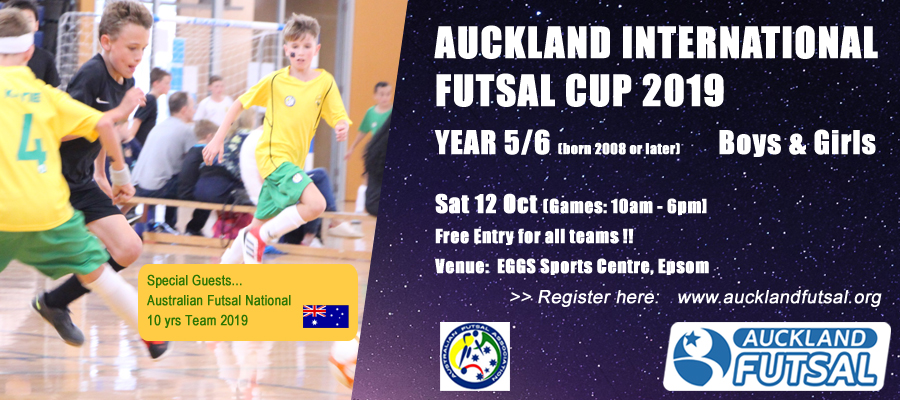 Auckland International Futsal Cup 2019
Auckland International Junior Futsal Cup 2019 – Year 5/6 (born 2008 or later)
Auckland Futsal is proud to host the inaugural 'Auckland International Junior Futsal Cup 2019'.
The 2019 tournament will feature as Special Guests, the 'Australian Futsal National 10 yrs Team' which was selected at the Australian Futsal National Championships 2019.
This Australian Futsal National team will give the Auckland-based teams an exciting challenge in their quest to win the title.
Entry this year is FREE for all teams as Auckland Futsal wishes to give as many players & teams as possible the opportunity to take part & enjoy the experience of playing in this major event.
When: Sat 12/10
Time: 10am – 6pm
Where: EGGS Sport Centre, Epsom